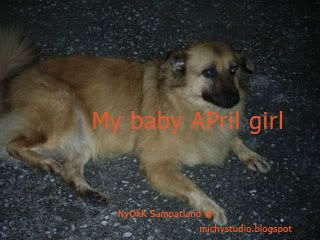 April went to the vet as she's always scratching her ears and followed by ... some .... *ee ee hmm ee hmmm* - you know those dog sound when they are in pain or when they want something but could not get it haha ...
She went up the car and down .. but stopped in front of the vet. She knows it's the vet so she refused to move, her butt was glued to the ground haha. My dad had to carry her up and surprisingly she listened to the vet and be good tho she made noise hahha ... she's better now but she needs to put medicine at her ear, clean up for her and again, she will make noise ...
Haha ... I really feel like she's just like a human, dunno why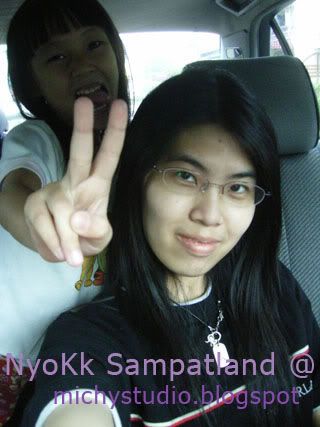 I went to Jaya Jusco with this cousin of mine, her sister and my dad.
Hmm ... while I was walking my dad was pushing the trolley with these 2 fellas inside. OMG ... subconsciously I touched the trolley and to my horror I got an electric shock. Goodness! It was quite bad and I did not feel this way since KLIA in Feb last year. Arrrgh! Okay I do feel this once in awhile but it was not as bad as this. Later, I saw my dad still pushing my cuzzies so nicely without feeling anything. So weird -_-
Kaboom kena electric shock ....tzzzzz ... tzzzzzz..... rambut pun naik ... like dragonball later ... haha sorry exaggerating too much :p