We went to mamak today, Kayu. Well, there was the intention of having Sammie's homecoming there but I didn't know where is it then. It's only when Snail told me that this place existed but he didn't know to explain to me about the direction of it. It's only when I pased there the other day with Sammie then I knew about it. Of course, we didn't have Sammie's Homecoming there because it is too pricey. The environment there is not nice either because it's too noisy and it's too distracting as too many people are walking up and down. This is what I call as a high class mamak with air-cond and with LCDs. I am not a high-class person, so I will still choose Murni HAHA.
Roti Canai ... I don't like it there, the taste is weird ... and the kuah is ... one kind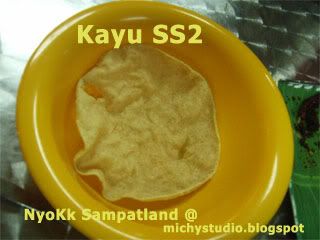 No comment as I ate it after it has been served quite long. Obviously air went in already

Later on, we went over to Banana Leaf in Centre Point. As expected, it was crowded. Therefore, we sat inside. The ambience was not nice as it is too heaty and don't feel good. According to Nyakk, it's not hygiene either as sometimes, you can find some nyamuk and flies inside your drink. That's so bad!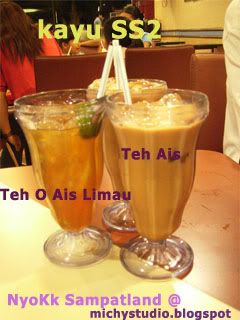 This is just Teh Ais and Teh O Ais Limau ... normal la...