It all started in 2005, when I met her. It was just a coincidence meeting up as I wanted to go to the rave in PD, so did she. You want, I want, and so we went.
There is no turning back since then. We hung out, we chatted we blahs. We gave each other nicknames, that from time to time, it changes. From Tai Kar Je, to Golek Queen to Durian Queen to this and to that. We even went to pray pray during Wesak Day last year o.O Yeah~ It has been a very exciting roller coaster ride knowing her. Who is she? I'm sure from now and then, you have seen the name
SP
here and there in my blog, and yes I meant her.
I do not know how the name came out. It actually is Sleeping Partner but in short it's SP.
It's a very special day, a day dedicated to her. Why? It's her birthday.
Before that, we hung out together like
this
,
ini
,
comme ca
,
das
, and etc.
Happy Birthday to you
Happy Birthday to you
Happy Birthday to SP
Happy Birthday to you
Yay!!!! Happy Birthday SP, enjoy have fun, good returns to you
Happy Sweet 19 Birthday, see you're still very young, 19 only :D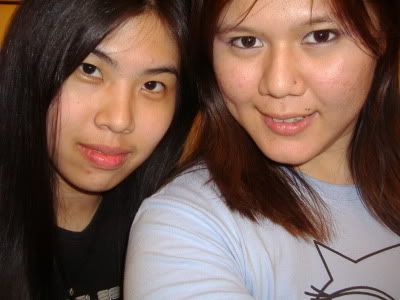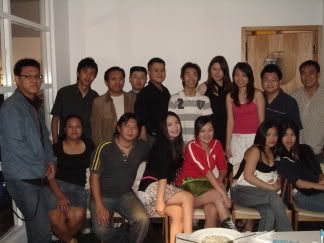 She is the one standing 4th from the right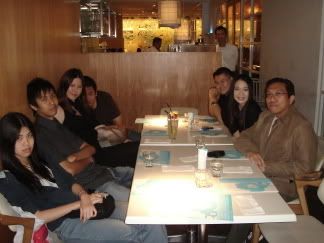 She is sitting beside Gary, the same row as me :p
Shoo shoo to
Tickle-me.net
to wish her ;)