*continue from PART I*
After we reached and after they set up the camp, we went to the waterfall to bathe ... wah seh so damn bloody cold, followed by dinner. WHat'd for dinner? What else if it's not Maggie? Everyone's the same, instant noodles.
Actually I felt very tired even before dinner and wanted to sleep but don't think I can sleep before dinner so I rested for few minutes. Hehe
Kylie
with her Maggie cooking skills, she cooked for me wei. Awwww .... sooo gooood :D But who knows that when I was inside the tent, she thought that I was
Kerry
instead. OMG! How can this happen? Mistaken me as her own sister. Adoi totally no comment.
After dinner and me being a lazy bum, I went to sleep. Yes I know I'm a bum.
Lulu
in the other hand was setting up the campfire. Eh not so lulu afterall.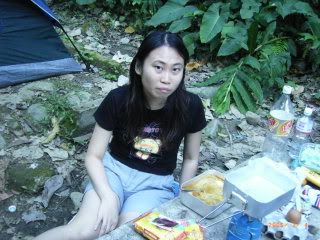 Potato and her cooking skill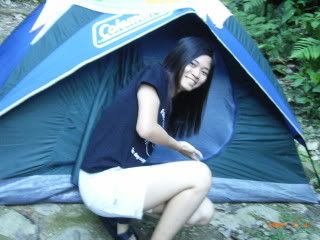 Pali Pali posing before going into the tent ... gaya siut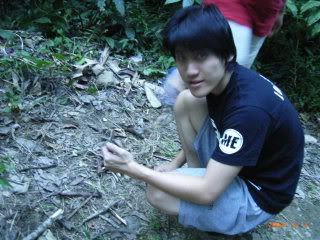 Lulu setting up the campfire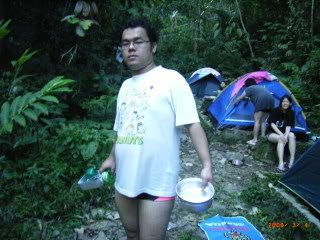 Gong gong all ready to cook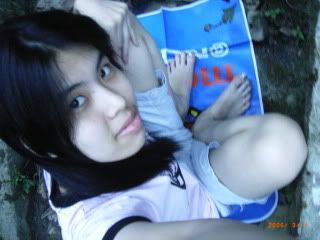 Me squatting down to eat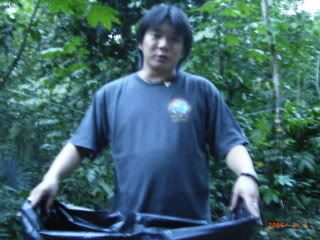 WHile this is ex-papa becoming DBGN - Dewan Bandaraya Gunung Nuang hehe
Stay tune...