When talking about Switzerland, it's about chocies, watches, cheese, mountains and stuff like that.
Today was actually my first time eating Toblerone here .. and it has been a long time.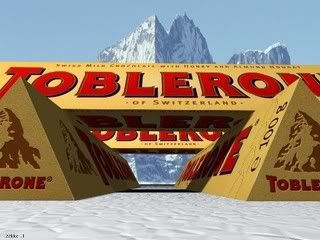 I googled this out anyway haha
But honestly, I dont like this chocolate. Even from before .. no! Just before eating this, I was eating Lindt and the difference is humongous. I miss LIndt. :( Toblerone for me is just too hard and I dont like it. And ... I am so hungry now ... Lindt ...
yu tee nai?
[where are you?]